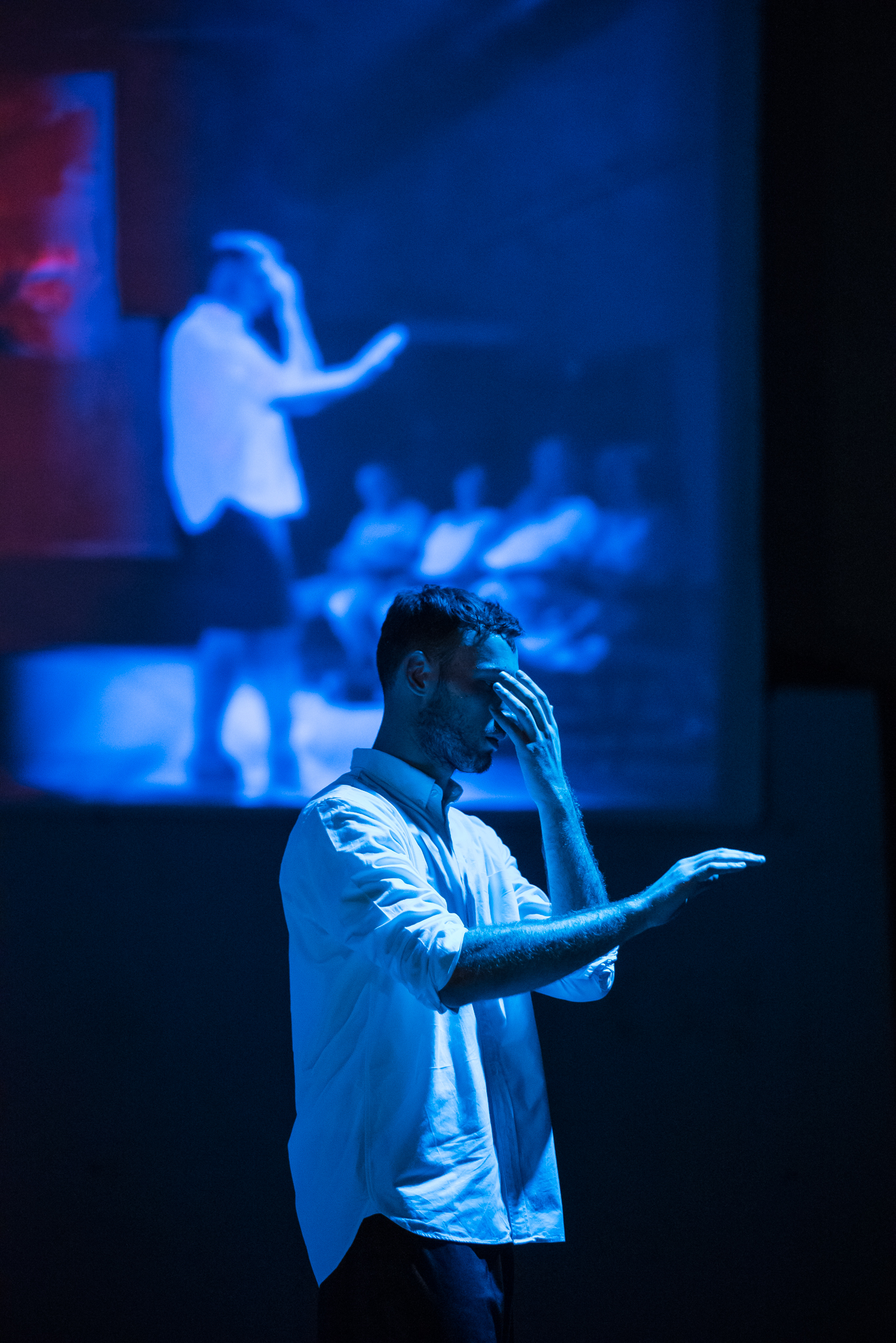 walkie_talkie (2018)

Imagine, you are reading this text over and over, already the 1 367 time.
What you start to see is not the sentences anymore
but the spaces between the words.
By reading this note you repeat phrases in your mind
and they create a feeling of movement 2 cm under your skull.
How did they find their way there?

The walkie_talkie solo dance performance focuses on translating the virtual communication into a physical experience.
In exploring text and body movement it looks for their new modern relationship, asking :
What is the highest resolution in which one can talk with another?

Concept and performance: Bartosz Ostrowski
Premiere: 06.03.2018, Rua das Gaivotas 6, Lisboa

This piece was created in the frame of PACAP curated by Patricia Portela in Forum Dança in Lisbon.
Presented amongst others: during XX Bienal de Arte de Cerveira, in Teatro Viraito in Viseu and in Scena Tańca Studio in Warsaw in November 2018.